No one paying attention to the referendum called Brexit, which decided that the United Kingdom is leaving the European Union, would be bold enough to say that short-term economic or political stability has been a result of the vote. Political leaders and even their positions have been variable since the news broke, and this doesn't appear to be changing anytime soon. When it comes specifically to the markets for residential property, experts and sector professionals are rather split on what the long-range impact is going to be after Brexit for a recruitment agency.
To be perfectly honest, a number of trusted experts, ranging from mortgage advisers to estate agents, are actually split on what the near future impacts of Brexit are going to be. Just this month, the Bank of England cited research data illustrating a notable weakening in the volume of expected activity within the housing sector after the referendum. If this summer's property market does prove to be quieter than usual, does it represent buying opportunities? Does it put buyers into better positions to negotiate favourable deals and prices?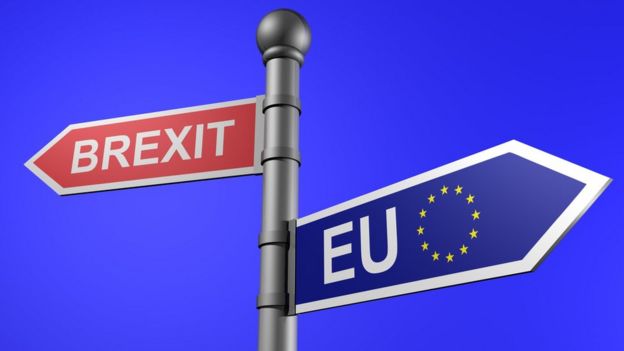 There's no need for panic, even in the thickness of uncertainty. In fact, calm can help, considering that even Brexit doesn't undermine the basic fundamentals of proper conveyancing, which is Britain's legal protocols for the transfer of a piece of property from an owner to a new one, are still rock solid. If you're looking to purchase a residence property sometime soon, keep these 7 ideas in mind:
Get a solicitor on your side. If issues pop up, then you're going to need the right legal paperwork. It's stunning to some, but a great number of first-time property buyers have actually started the process of looking for and buying a property without knowing that conveyancing is necessary. You are really rolling the dice if you try and buy a home without using a skilled and seasoned conveyancing solicitor throughout the process.
Make sure that the solicitor you engage carries out enquiries or searches with authorities. He needs to look for anything that could potentially impact the property in questions, such as planning constraints or flood risk.
Check for yourself about the property's tenure, which basically means how exactly the property is actually owned. The tenure can be leasehold, which effectively means that ownership of the property is a fixed term, or freehold, which means that ownership of the property is absolute and permanent.
If you get far enough into the process that contracts are signed and then exchanged between both seller and buyer, then know that they are legally binding from that point forward. If you back out of any deal after that, you are going to potentially face severe financial consequences and penalties.
Be as thorough as you can when trying to grasp the condition of any property you are thinking about buying. Inspect it yourself as carefully as you can. Don't hold yourself back from being difficult if you need to. Run the faucets, flush the toilets, and open and close all the doors. If the kitchen already has used or even new appliances that are going to be a part of the purchase, check them out to see if they work. Make sure you employ a specialised surveyor to look for any problems you might not spot on your own, such as damp, or structural integrity issues. If things do arise yet you still hope to purchase the property, feel empowered to haggle on the price.
If you are buying a home that is newly built and freshly constructed, look for a snagging inspector. Snagging is the term for a professional inspector who goes into a structure, home, or building and looks for and identifies defects, as well as recommending answers to them. Never make the assumption that the property developer has done comprehensive and thorough snagging on their own, as that assumption can be proven wrong, stressful and costly as an error. If you are going to spend a six- or the potentially seven-figure sum of money on your new home, then you deserve paintwork that isn't damaged, doors that stick, or windows that don't lock or unlock. Snagging is a very common source of tension between property developers and prospective buyers. The conveyancing solicitor you employ can guide you best through this process.
 If you ever fail to trust the seller, think hard about proceeding. Even if you don't know why, your instincts are usually going to be right, so look somewhere else. Other options always exist, and with Brexit rocking the economy, it's a buyer's market. It's far better to lose a little time walking away from a bad deal than to commit to decades of living in something substandard that you regret one reason or another.
Buying a home is going to be the biggest purchase you ever make over the course of your life. Proper planning with thorough attention to detail and the right conveyancing solicitor in your corner can mean your home is not just your biggest purchase, but also your best.